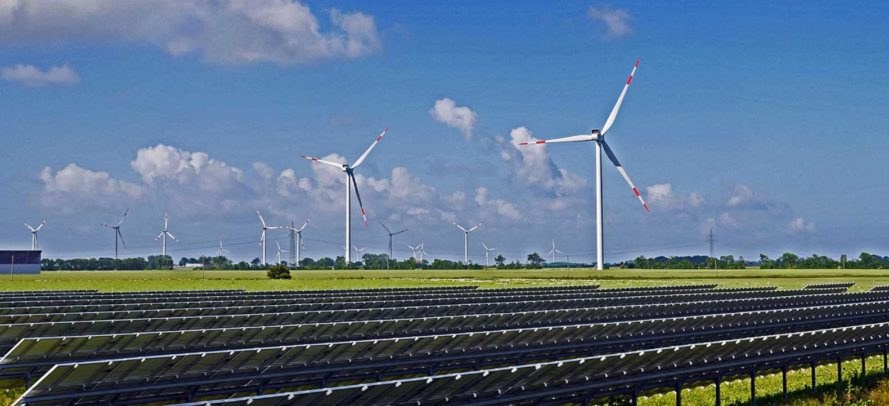 During its first year of operations, Indian Energy Exchange (IEX) traded 2744 MU of renewable energy, a release from IEX said. The first anniversary of IEX's green market fell on August 21, 2021.
In a release, IEX elaborated that the green term-ahead market (GTAM), cumulatively traded 2744 MU (million units or a million kwh) of renewable energy in the first year of operations. This quantum included 1267 MU in the solar segment and 1477 MU in the non-solar segment.
The market discovered Rs.3.75 per kwh as the average price in first year, with average vg solar price at Rs.3.48 per kwh and average non-solar price at Rs 4.06 per kwh.
Distribution companies from Karnataka, Telangana, Tamil Nadu and Himachal including RE generators like Choudhary Power, Bhilangana Hydro Power, Amplus Green, Adani solar and MRN Cane Power are a few key participants on the sell side. While the distribution companies like CESC, Haryana, DNH, Tata Power Company and DVC along with Industrial consumers like Vedanta, SAIL, Jindal Steel, Tata Steel etc. are the key participants on the buy side.
In the first year, Power Company Karnataka Ltd (PCKL) has emerged as the top seller while Vedanta Ltd as the top buyer in the Green Market
Also read: Green Markets Launched, Will Enable All-India Trade In Renewable Energy
GTAM on IEX: Highlights of first year
Total trade: 2,744 MU [1267 MU under solar and 1477 MU under non-solar]
Average Price – Rs 3.48 per unit for solar; Rs 4.06 per unit for non-Solar
Maximum trade volume in a single day: 153.1 MU on July 16, 2021
Maximum trade volume in a month: 726 MU in July 2021
Highest number of participants in a month: 50 in July 2021
Top 5 buyers: Vedanta Ltd, CESC Ltd, Haryana Power Purchase Centre, DNH Power Distribution Corporation Ltd & Bihar State Power Holding Co. Ltd
Top 5 sellers: Power Company of Karnataka Ltd, Southern Power Distribution Company of Telangana Ltd, Choudhary Power Projects Pvt Ltd, Bhilangana Hydro Power Ltd and Amplus Green Power Pvt. Ltd.
Write us
Find us at the office
Blotner- Kwas street no. 55, 39246 Canberra, Australia
Give us a ring
Dymon Rothfuss
+78 715 483 676
Mon - Fri, 10:00-22:00