Clarity can help you scale your advisory services to 100% of your clients at a price they would love to pay. But how does Clarity actually work? Here you'll learn the framework and the steps that will help you grow your revenue more profitably and give all of your clients the value they want and need.

Where are your clients now?
Identify where your clients are now with the 7 Key Numbers they need to know, to understand how their business is performing.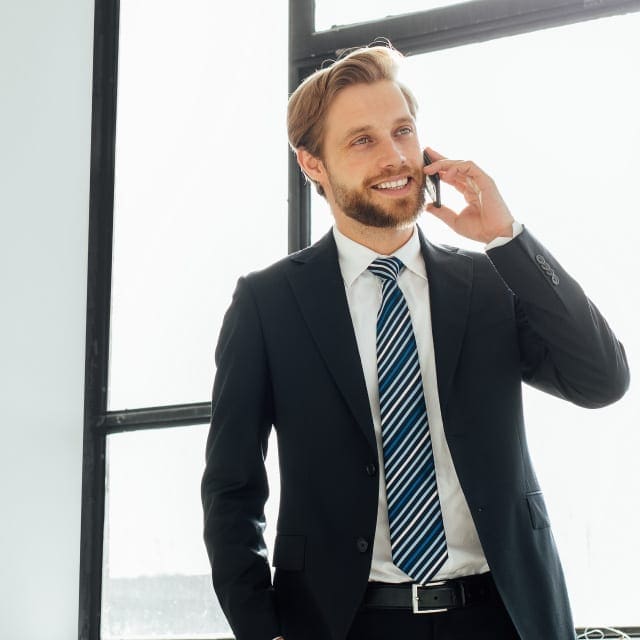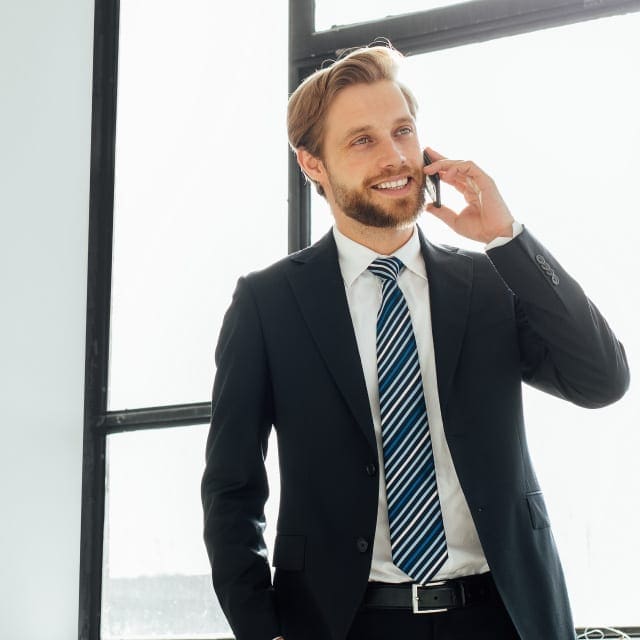 Where could / should they get to?
Collaboratively use the 5 Levers of Success with your clients, to show what's possible for the business and the inherent improvements to profitability and cash flow.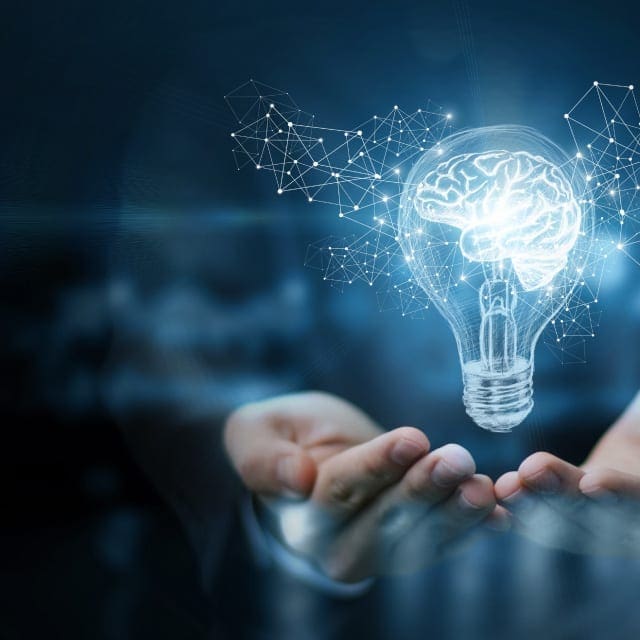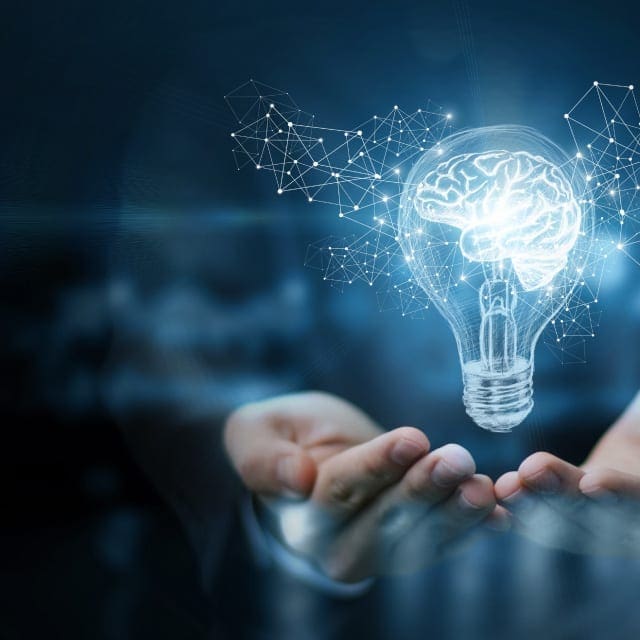 What is the gap?
Perform sensitivity analysis on the 5 Levers of Success to identify the gap and where the business should focus in order to fulfil its potential.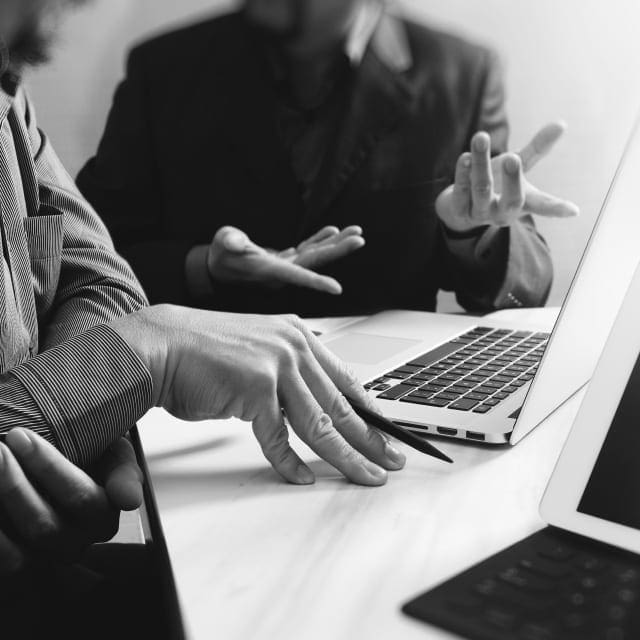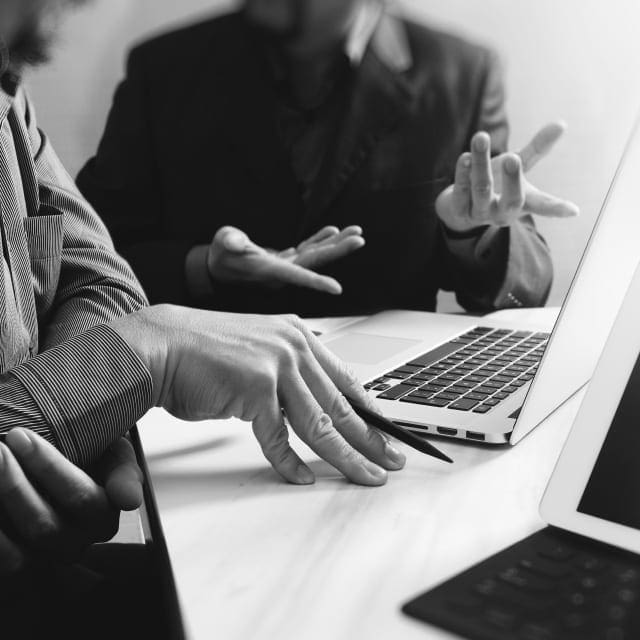 Create a Plan
Work with your clients and our systems to create action, growth and funding plans – with clear steps and defined timelines to help your clients achieve their goals.

Measure/monitor results v plan
Leverage the power of technology, together with our processes, to measure and monitor your clients' actual results against their plan and hold them accountable for success.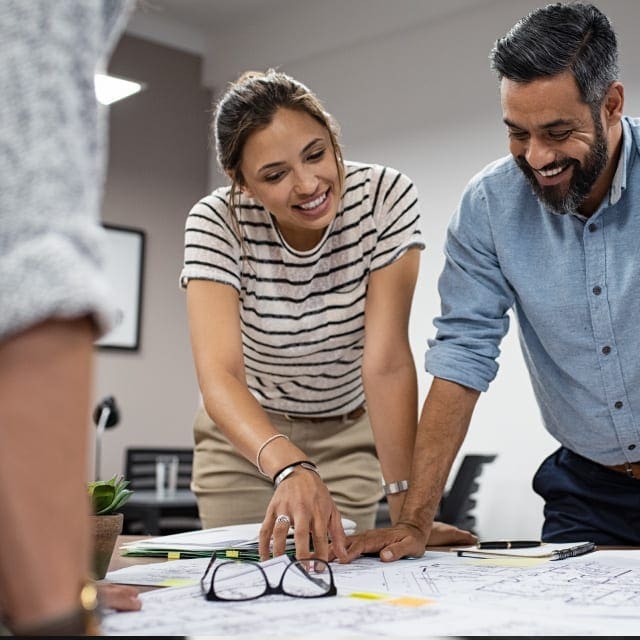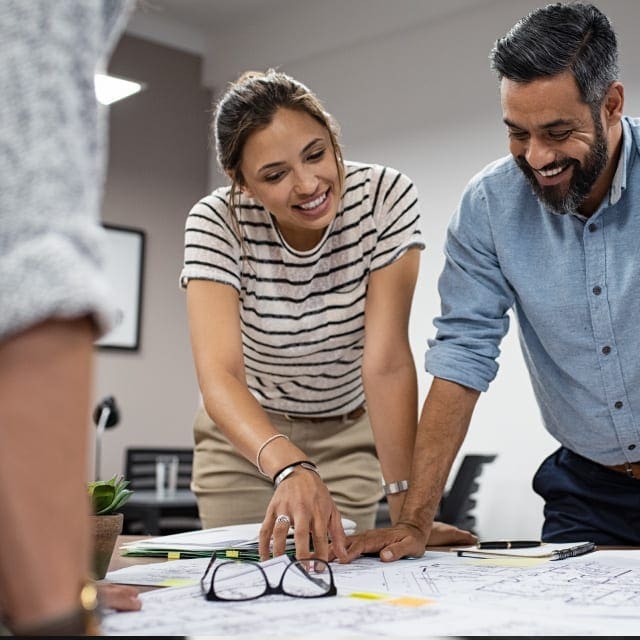 Integrate your clients accounting data
Seamlessly link to your clients' accounting data in Xero, QuickBooks or Sage.
Alternatively you can enter the data manually if your clients don't use any of these.
Take your clients on the full advisory journey and build the accounting firm you've always dreamed of with these key features.
1

7 Key Numbers

2

5 levers of success

3

Simplified action and strategic plan

4

Financial Plan

5

Funding Plan

6

Measure and monitor Actual vs Plan

7

Member Success
Engage your clients
Our new approach to delivering business advisory services to your clients is based on a more passionate and personable way of practicing accountancy. We empower you to tell better stories with numbers; helping small business owners understand the impact of their numbers and how to make them better. And you will be able to show entrepreneurs, not only what's possible for their business, but how to make it happen!
Let your clients know you've been thinking of them and crunching their numbers. Email a 7 Key Numbers report to your clients directly through the Clarity platform.
Alternatively, record a short video showing them the profit and cash potential within their business using our systems.
Discover how Clarity workshops can help you engage your clients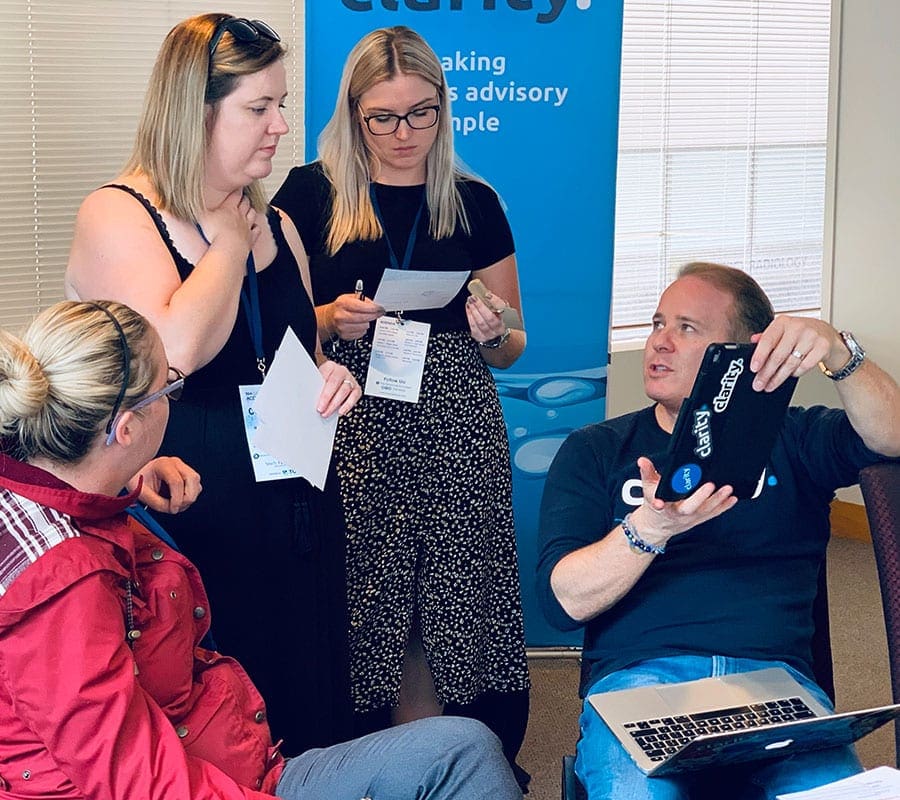 Some of the ways we help you engage with clients:
Create a clear strategy and plan
Create an action plan, growth plan and funding plan quickly and efficiently with suggested tasks to prompt your team to help clients achieve their goals.
Action & Strategic Plans
Break down their bigger goals and agree clear actions with your clients on how they will achieve growth in their business. Assign who is responsible for the task and set a deadline. Most importantly, hold your client accountable to complete their actions. Accountability is the secret sauce of success!
Financial Plan
After setting your client's ideal goals and actions, you can create a 12 month 3D forecast at the touch of a button, based on the agreed objectives. Measure and monitor your clients' actual results against their plan. Understand the activities that are generating results and when plans need amending.
Funding Plan
By working with your clients to build Strategic, Action and/or Financial Plans within Clarity will allow you to understand how any future plans may affect their cash position. Hence the need for funding. Find the most suitable funding options to support their growth plans or other funding requirements with Funded by Clarity.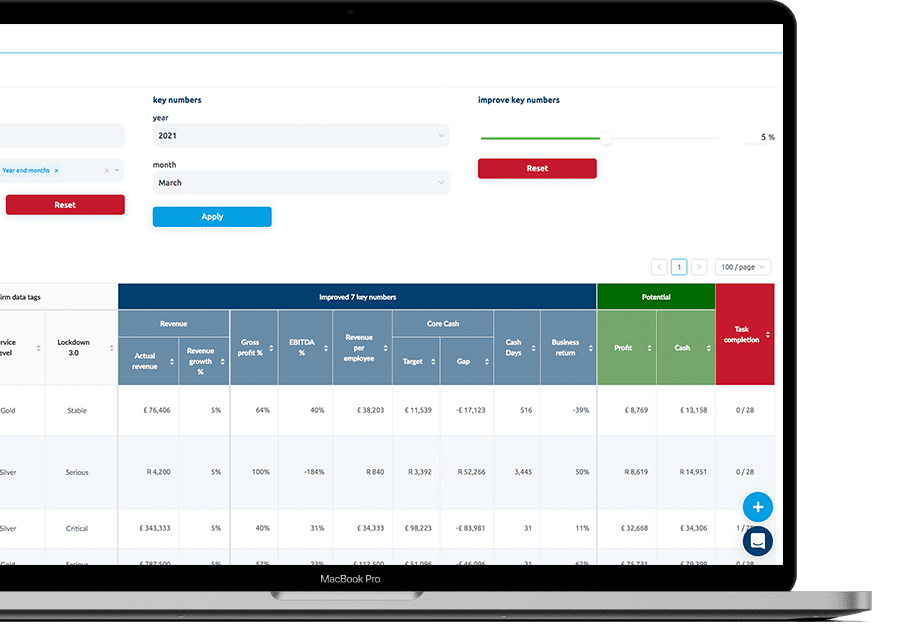 Claritys Portfolio View
Powerful insights for your entire client base, all on one screen. Sort clients to segment them, filter clients to benchmark and improve clients' numbers all at once.
Benchmark your clients by size, industry, year-end, location

Identify profit potential of each by moving the key levers of success bar

All your clients in one screen

See all your clients' 7 key numbers at a glance

Segment and grade your client base

Review manager portfolios – identify need for redistributing work

Identify topics for conversation starters e.g. Core cash gap
Gain access to world class training modules to help scale your advisory services for you and your team. Learn and access systems, processes, template emails, models, agendas and checklists to build your ideal firm and deliver success to your clients.